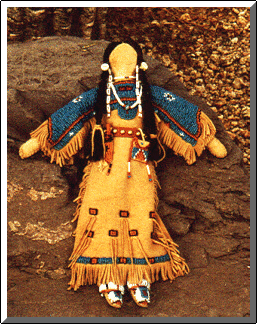 Cheyenne Woman # 9

Partially beaded dress, fully beaded moccasins and leggings, beaded hair ties, real human hair, bead and quill necklace, belt, beaded belt bag, wooden knife and beaded sheath on back - not shown.

Found a home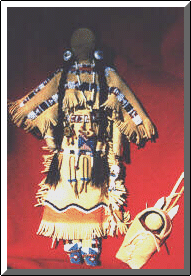 Cheyenne Woman with cradleboard

Brain tan deer stuffed with buffalo hair. Real human hair on head, shell disc hair ties, beaded and painted dress, beaded moccasins and leggings, beaded turtle amulet and possibles bag on belt. Beaded sheath with wooden knife on back, bead and quill necklace..

Found a home


Lakota Woman #12
Fully beaded deer skin dress, real human hair, beaded moccasins and leggings, beaded belt bag, wooden knife with beaded sheath, shell disc hair ties, beaded earrings and necklace.
12" H

Found a home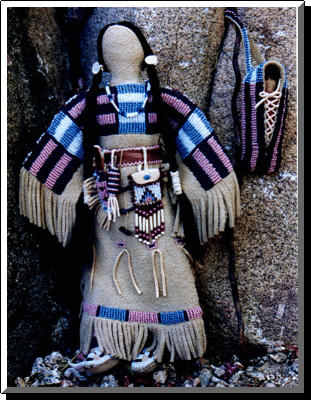 BLACKFEET WOMAN WITH CRADLEBOARD

Fully beaded dress, real human hair, shell disc hair ties, bead & quill necklace,beaded moccasins, leggings,belt bag with quill fringe,beaded knife sheath with wooden knife, beaded awl case with awl, child in cradleboard.
Reference:
"The Blackfeet, Artists of the Northern Plains" byBob Scriver.

Found a home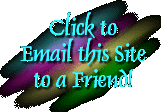 All background graphics and bars were made by SheoWolf. To see more of her talents and beauty
go here
.
Any broken links or graphics on this site please report to
Webkeeper
I Am A Proud Member Of:



Phenomenal Women Of The Web


Dolls
Magazine Description
Dolls
, the collector's magazine, explores the world of collectible contemporary and antique dolls. Its goal is to help collectors fully enjoy the dolls they own and assist them in putting together outstanding collections. Each issue of
Dolls
brings excitement to one of the world's most popular hobbies — doll collecting!