Use this drop down box to navigate this site

All backgrounds and bars done by
SheoWolf
. If you use any of her graphics be sure to give her credit. Thanks.
All questions or comments about this page contact the
WebKeeper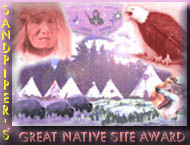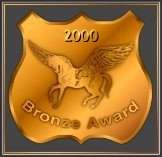 Thank you Pegasus for this award. I am truely honored.
I Am A Proud Member Of:


Phenomenal Women Of The Web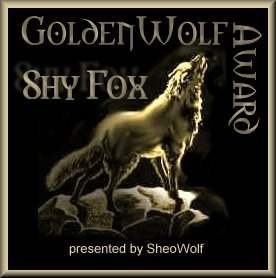 Thank you SheoWolf for this award. It is a great honor for me. May your heart be blessed with many songs.
To visit this very special woman click on the graphic to the left.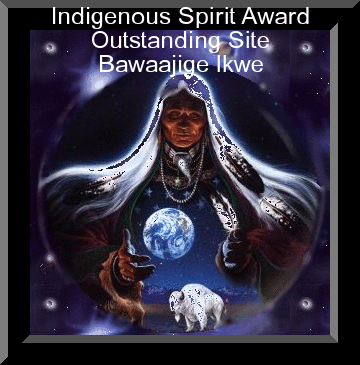 Thank you Bawaajige Ikwe for this truely beautiful and outstanding award. You honor me and my heart sings with beauty.